About the Friends of Waiuta
Friends of Waiuta is an incorporated society formed in 1985 to promote the town and mines of Waiuta, as well as the wider Inangahua quartz field that they were a part of. At present, there are nearly 200 members, all over New Zealand and as far away as the United Kingdom and Canada, including many former residents and a dwindling number of workers from the mine, which closed in 1951.
View West from Nob Hill
The group originally worked in conjunction with the New Zealand Forest Service and now has a partnership with the Department of Conservation which manages Waiuta. Major achievements have included furnishing and equipping Waiuta Lodge, contributing toward the cost of interpretation panels around the town, buying Gills Cottage (one of six historic buildings still standing in the town), having a new toilet block built near the mine and financing the "underground quartz mine experience" that is one of the best known features of the Reefton Visitor Centre.
Funds have been raised mainly through the publication of five books on Waiuta and the Inangahua quartz field, and the sale of a range of souvenirs, a Waiuta brochure and a DVD of the film, "The Ghost Town Ball", produced in 1986 by the National Film Unit. Members' voluntary efforts have gone into a range of projects such as clearing and maintaining historic features of the town and mines, restoration and maintenance of Gills Cottage, preparation of the books and brochure, publication of the regular newsletter and general administration of the lodge. Plans for the future are greater promotion of Waiuta as a place for recreation and education.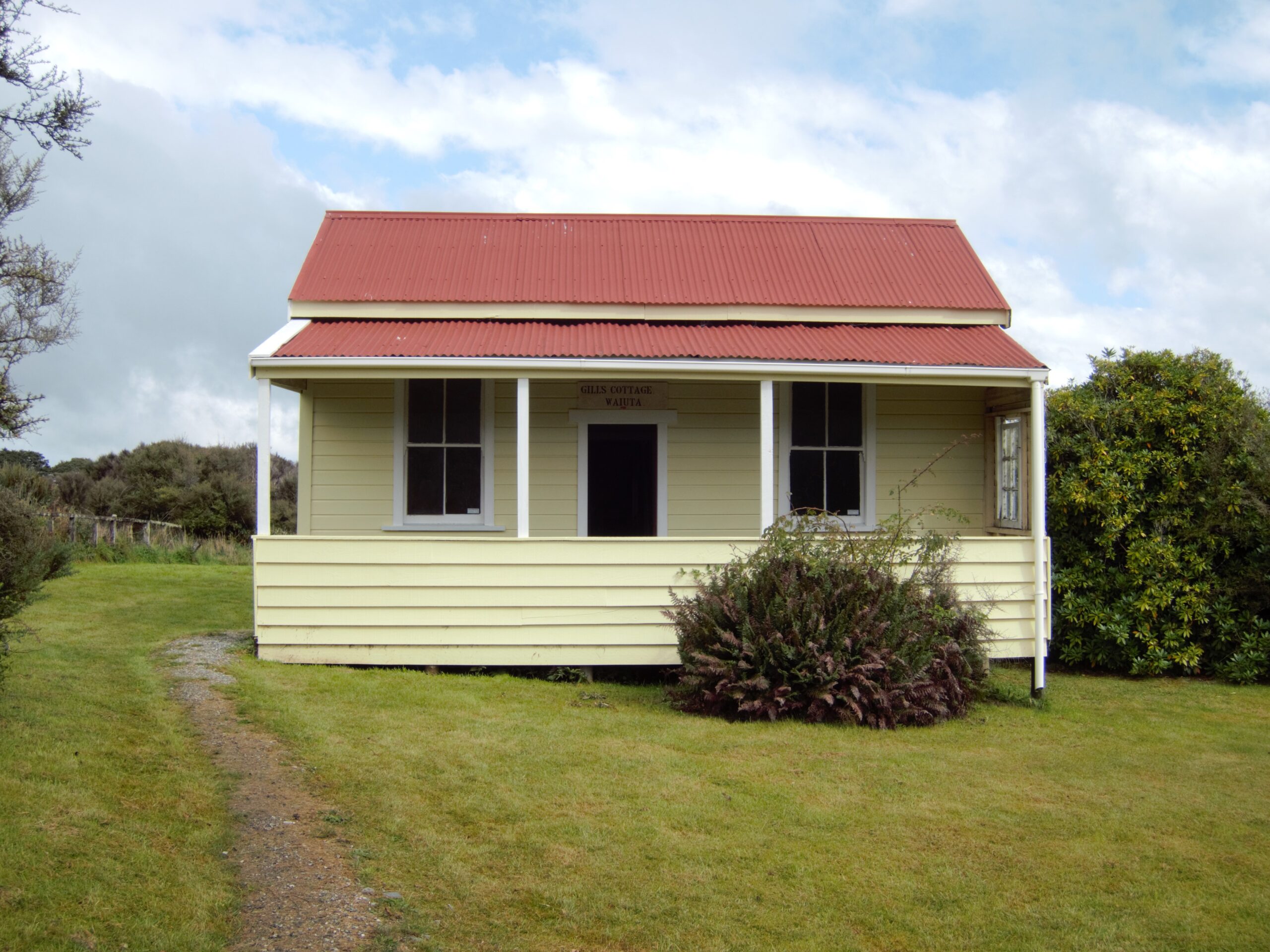 Gills Cottage will be brought up to a habitable standard (possibly for use as a caretaker's residence) and more books will be published. Voluntary 'on the ground' efforts in conjunction with Department of Conservation will also continue. The society will also continue to fund projects within its area of interest and provide small donations for groups within the Inangahua district with connections to the industrial and social fabric of Waiuta.
Things we want to achieve :
– Conserve Waiuta's remaining features
– Research and retell its history
– Protect the ecology of the area
– Promote Waiuta as a visitor destination